Best Of Central India
Embark on an extraordinary Best of Central India wildlife tour through the enchanting landscapes of Bandhavgarh, Kanha, and Tadoba National Parks in India. These three iconic destinations are renowned for their rich biodiversity, captivating wildlife, and breath-taking natural beauty. Immerse yourself in the heart of the Indian jungles as you set out on thrilling safaris, led by experienced guides and naturalists, in search of the elusive big cats, exotic bird species, and a myriad of fascinating wildlife.
Bandhavgarh National Park: Bandhavgarh National Park, located in the state of Madhya Pradesh, is a treasure trove of wildlife and ancient history. Renowned for its dense tiger population, Bandhavgarh offers an incredible opportunity to witness the Royal Bengal tiger in its natural habitat. As you explore the park's lush green forests, towering cliffs, and picturesque landscapes, keep your camera ready to capture stunning glimpses of Tigers, leopards, elephants, sloth bears, deer species, and a variety of avian wonders. Marvel at the ancient ruins that dot the park, providing a fascinating glimpse into its rich history and culture.
Kanha National Park: Situated in the heart of Madhya Pradesh, Kanha National Park is a true haven for wildlife enthusiasts. Its sprawling grasslands, dense forests, and meandering rivers create a diverse ecosystem that supports a wide range of flora and fauna. Kanha is particularly famous for its population of the endangered Barasingha, or swamp deer, which roam freely amidst the enchanting landscapes. Embark on exhilarating safaris to encounter tigers, leopards, Indian wild dogs, sambar deer, and over 300 species of birds. The park's tranquil beauty and abundance of wildlife will leave you mesmerized.
Tadoba National Park: Nestled in the state of Maharashtra, Tadoba National Park is a hidden gem that offers an immersive wildlife experience. Known as the "Jewel of Vidarbha," Tadoba boasts a thriving tiger population, making it a prime destination for tiger enthusiasts. Journey through its picturesque landscapes, ancient teak forests, and serene lakes as you keep a watchful eye for the majestic striped predators. Tadoba is also home to other charismatic wildlife, including leopards, sloth bears, Indian gaur, spotted deer, and a myriad of avifauna. In Tadoba, one has good chances to spot the elusive black leopard as well. Discover the park's raw beauty, untamed wilderness, and the enchanting stories it holds within its depths.
Why Visit in May: May is an excellent time to visit Bandhavgarh, Kanha, and Tadoba National Parks for several reasons. Firstly, the weather during this time is favorable, with temperatures ranging from comfortable to warm, allowing for enjoyable safaris. Moreover, May falls within the dry season, which means that water sources in the parks are scarce, leading to increased wildlife sightings as animals congregate near water bodies, providing optimal conditions for wildlife viewing.
This privately guided trip is a unique opportunity to reenergizes the body, spirit and mind as you navigate a journey of cultural and natural discovery with experienced guides and naturalists while you enjoy the luxury of the best selected premium wildlife lodges and hotels.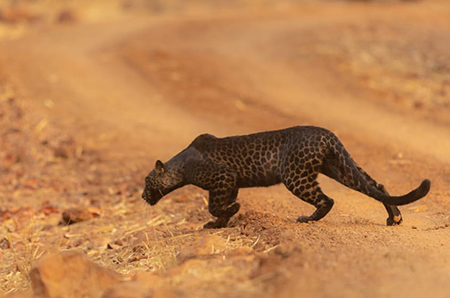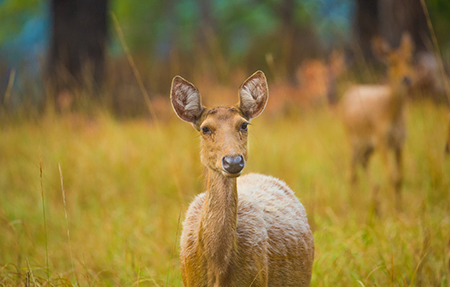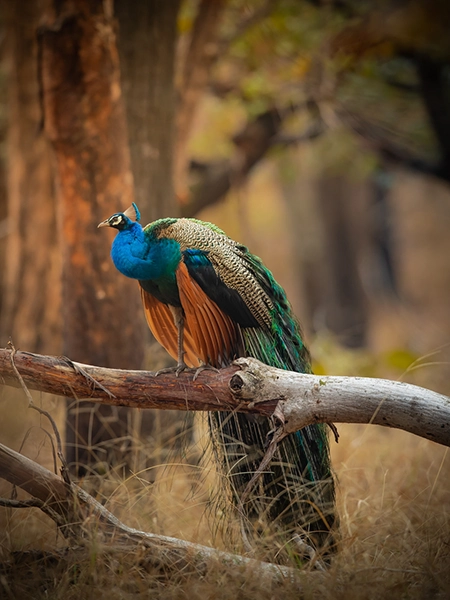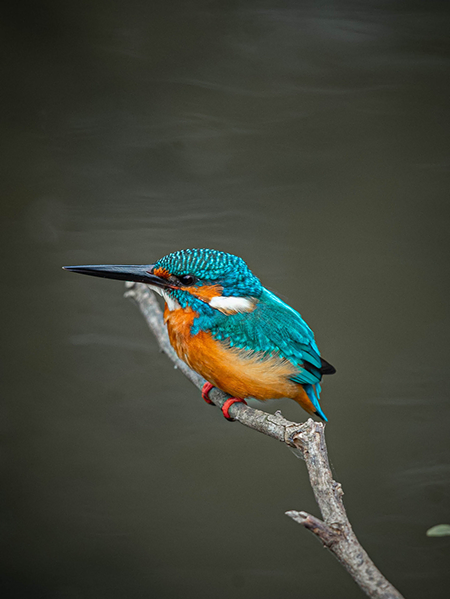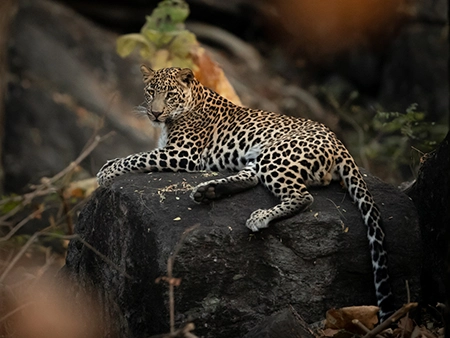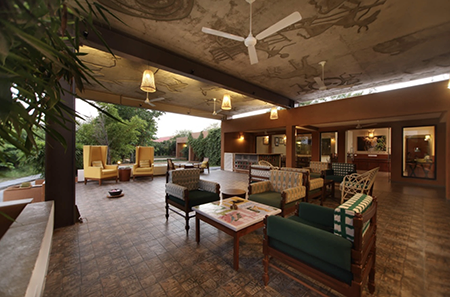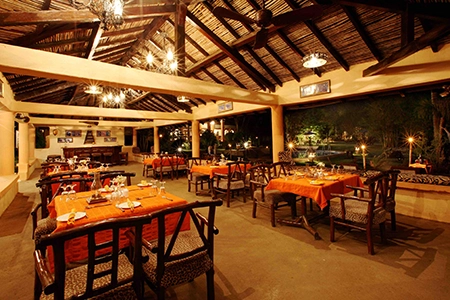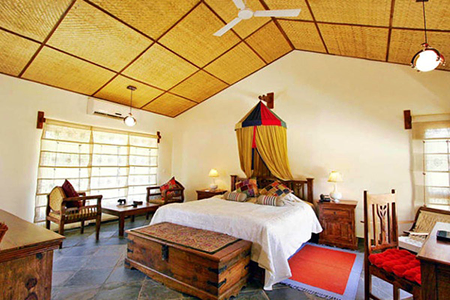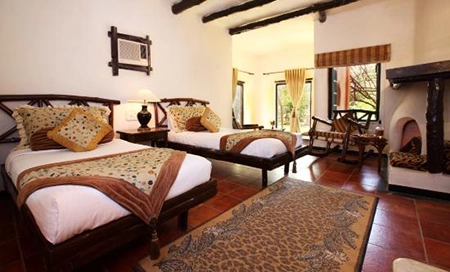 Cost of the Tour
$2680 USD per person (Twin / Double Sharing)

Package Inclusions
1) All airport and internal transfers.
2) Accommodation on double/ twin sharing basis in the hotels and lodges.
3) Full Board in Bandhavgarh, Kanha and Tadoba.
4) Breakfast in New Delhi.
5) 18 safari drives in the best sighting zones of the park in a private vehicle with max 4 photographers per vehicle.
6) All taxes inclusive.
7) Economy/premium economy class airfare from New Delhi- Jabalpur & Jabalpur/Nagpur – New Delhi with excess luggage of 5kg (total 20kg per person + 7kg cabin) luggage.
8) Bottled drinking water on safaris and transfers.
Package Exclusions
1) All international flights and Visa & Travel Insurance.
2) Any personal expenses, extra meals, beverages, alcohol.
3) Tips, Laundry, Personal expenses.
4) Anything not mentioned in "Inclusions".
Please Note
One day trip to Taj Mahal can also be organized at an additional cost.
Safari permits and lodge/hotels are subject to availability. We would suggest you to book the tour by December 2023.
In case the lodge/hotel is full, a similar category lodge will be booked after informing you.
The exact timing of the internal flights will be informed closer to the tour date.
1000 $ payment is necessary for Booking/Confirming the tour.
There may be changes in the itinerary on the first and last day depending on the time of your international flights.