SNOW LEOPARD + TIGER
India is home to 70 percent Tiger population of the world. Bandhavgarh Tiger reserve has one of the highest density of Bengal Tigers and also is home to some famous tigers known as Sita and Charger. This park has large biodiversity for tiger population and also has a large breeding population of leopards,Indian wolf, Caracal cat,striped hyena and different species of deer. We will spend 4 nights in Bandhavgarh looking for these beautiful cats along with other mammals and birds.
Snow Leopards are some of the most difficult animals to spot in the wild. They usually live at altitudes over 15,000-16,000ft in summers and prey mostly on Bharals or Mountain goats, Ibex, Himalayan Thar and Markhors. During the winters, all their prey come down in search of grass and with them the snow leopards too start coming to lower altitudes and that is the best chance for us to sight them. India has approximately 500-600 snow leopards and Ladakh alone is expected to have 200 snow leopards. Along with the sighting trip you also get to witness the Buddhist civilizations, The winter of Ladakh when barren landscapes turn to beautiful white scenery along with getting a firsthand experience of life of the locals in harsh winters. Hemis National Park is one of the major attractions in Ladakh that pulls a number of adventurists and animal lovers from all over the world. It stretches at an elevation of 4100 meters and covers up the entire Rumbak Valley. The national park is home to varied species of animals and birds apart from the Mountain Ghosts. The Snow Leopard Trek, which is one of the popular winter treks in the Ladakh region, lies into a territory where human hospitality evanesces and brings forth a wild stretch of rugged mountains dotted with animals like snow leopards, Tibetan wolves, blue sheep, horned sheep and Eurasian Brown Bear and more. It is also an abode to several species of birds like the Golden Eagle, different species of vultures and many migratory birds.
Being on the move on the Snow Leopard Trek in Ladakh, one encounters surprises at each turn. The trek allows one to get acquainted with the folklore of Rumbak Valley. It thus brings one to an indigenous territory astir over the savage breath in the midst of the cold desert and gust of freezing wind
This tour is an unique experience to spots the Tigers and Snow leopards in the wild..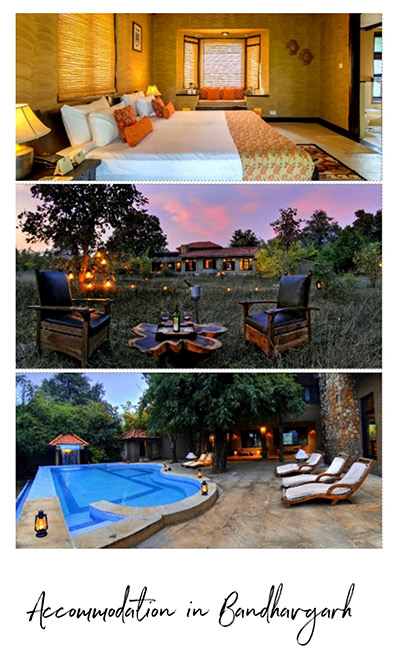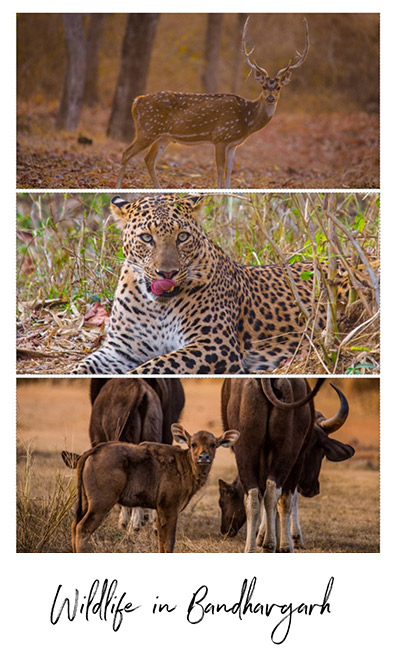 Land in New Delhi from your destination. Check into New Delhi hotel. Rest after your long flight. Board the flight to Jabalpur in the evening. Travel towards Bandhavgarh (3 hours drive). Reach Bandhavgarh lodge for dinner. Overnight at the lodge
Early morning drive at Bandhavgarh (@6.30 – 11 am). Here you will have great chances of seeing tigers, leopards, sloth bear along with a variety of other mammals and birds. This park is one of the most densely populated tiger reserves in India. Enjoy your packed breakfast inside the park. Back to the lodge by 11.15 am. Rest, have lunch and get ready for the evening drive (@ 3 – 6.15 pm). Back to the lodge post safari for Dinner. Overnight at the lodge.
Early morning 7th drive at Bandhavgarh. Back to the lodge by 11.15 am. Check out Lodge after lunch and travel towards Jabalpur from where you will take a flight to New Delhi. Reach New Delhi hotel by late evening. Overnight at hotel.
Early morning flight from New Delhi to Leh. Reach Leh hotel for breakfast. The town of Leh is at an altitude of 3500m (11,400 ft) . Today you will rest all day at Leh hotel to get acclimatized to the surroundings. All meals at Hotel.
Post breakfast we will proceed for Indus Valley Monasteries starting with "Hemis Gompa" – The largest monastic foundation of Drukpa Kagyu order of the Tibetan Buddhism, Thiksey Monastery- an impressive complex rising tier upon tier on a hill above the village, Shey Palace – the ancient capital of Ladakh.
Post breakfast, drive on Kargil road towards Ulley village. We will stop by some major attractions on this route. We will be staying with a local Ladakhi family. Evening we will look for some of the local wildlife around the villages. Overnight at Home stay in Ulley.
Snow leopard sighting days in Ulley. On a typical sighting day, we hike up to a designated point to set up the sophisticated sighting equipment which will be carried by our guide. We will have our spotters at multiple points who will set out before us. We will also be accompanied by a local Wildlife expert who has almost 25 years of experience.
We will shift our base to either Rumbak or Zingchen today depending on the sightings. We will have our trackers in both locations and will drive down to either of the places based on our tracker's information. Once our trackers have located the Mountain Ghosts, we will drive as close as possible to the location and hike to reach the designated point.
After and early breakfast we will travel towards Leh (@3 hours) from where we will take a flight to New Delhi @(11.30am). Reach New Delhi Airport by 1 pm from where you will take your flight back home.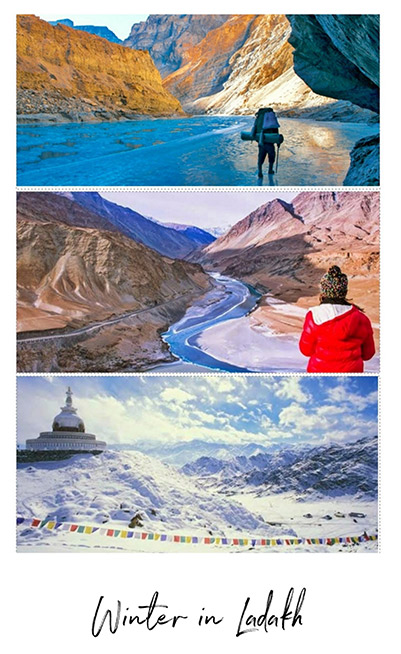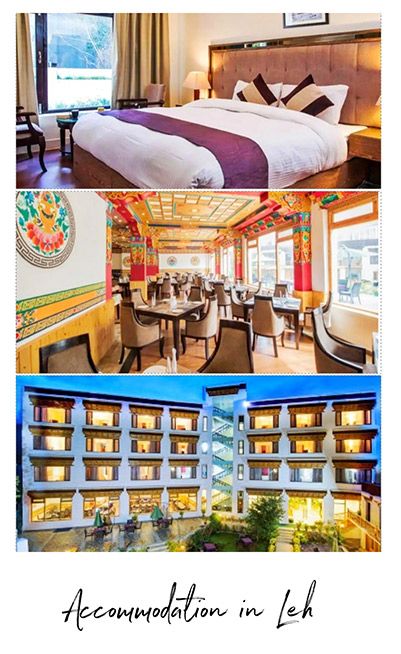 Cost Of the Tour
4000 $ Per Person Sharing
(Tiger + Snow Leopard)
3000 $ Per Person Sharing
(Only Snow Leopard Expedition 2 – 12 March)
(Limited Seats)
Package Inclusions
1) 1 N Accommodation in New Delhi on Twin/ Double sharing Basis (Breakfast only)
2) 4 Nights Accommodation in Kings Lodge on double / twin sharing basis (Bandhavgarh) with all meals
4) Economy class airfare from New Delhi to Jabalpur and back + New Delhi to Leh and back. Additional 5 kgs per person checkin luggage. (Total 20 kg check in + 7 kg cabin
 luggage)
5) 7 Safari drives in a shared gypsy to the core zones of the park
6) 2 Nights Accommodation in Leh on double/twin sharing (Breakfast only) 
7) 2 nights Accommodation in Ulley and 4 nights in Rumbak / Zingchen on double/twin sharing – Home Stay or Tents. (All meals – Vegetarian only)
8) Oxygen cylinders and basic First aid Kit while on the trek. 
9) Helpers and porters on the trek to carry luggage.
Package Exclusions
1) Any extra meals, personal expenses, Beverages, Alcohol 
2) Anything not mentioned under the category "Package Inclusions"
3) Personal Expenses, Laundry, Tips
4) Any expenses arising due to unavoidable circumstances beyond our control.
5) International airfare and Visa charges
Please Note
The accommodation while on the snow leopard trek will either be Home Stays or Tents depending on where we decide to camp.
Hight quality Sleeping bags (upto – 30 degree C) will be provided to each participant.
The average day temperature on the snow leopard expedition will be @5 degree C and during the night it can drop down to -15 degrees C.
All guests must take out comprehensive travel insurance covering them for personal effects, personal accident, medical and emergency travel expenses, cancellation and curtailment.
Guests with medical history of breathing or Heart related diseases are advised to consult their doctor and will need to present a Doctor's certificate.